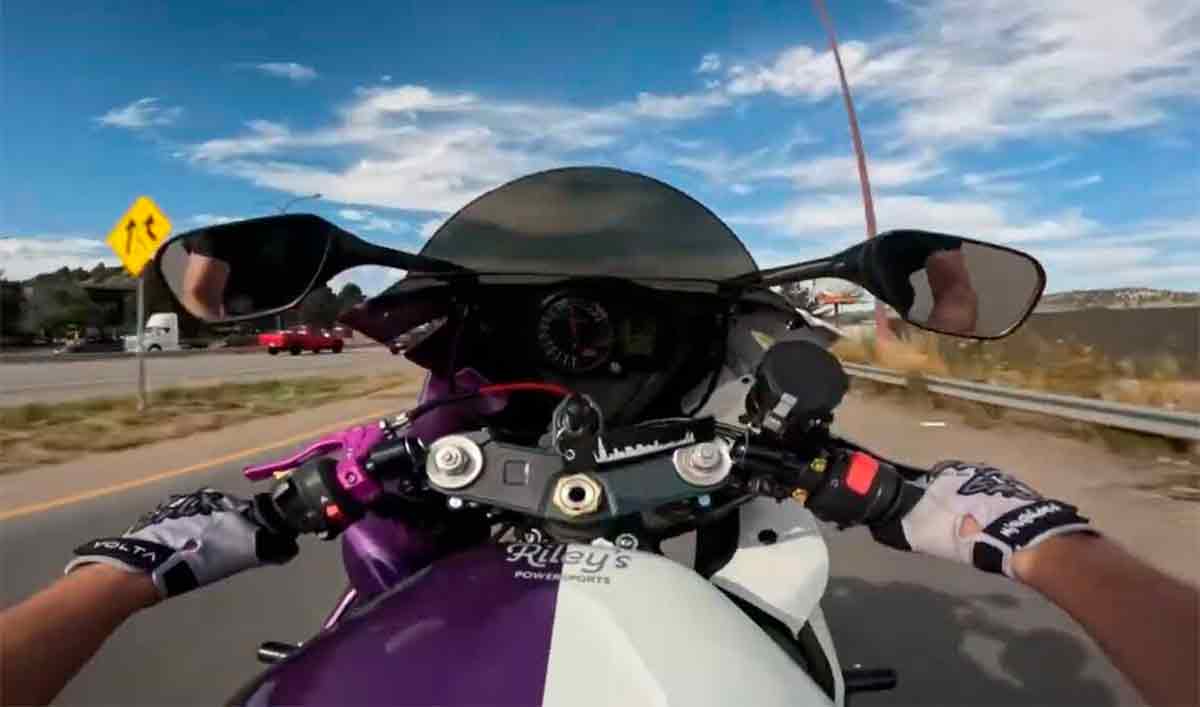 A motorcycle content creator set out to become famous with a risky video: traveling a distance of just over 100 kilometers in 20 minutes.
+ The most glamorous truck driver in Britain buys her own company after selling content on the internet
In this case, the protagonist and his 20 minutes of fame were achieved on a Suzuki GSX-R1000. His name is 'Gixxer brah', and he is known for his daring videos using Japanese sports motorcycles.
On this occasion, he set himself the challenge of traveling from Colorado Springs to Denver via a highway in 20 minutes. Specifically, just over 110 kilometers. If we go to Google Maps for the same route (I-25 N highway), the time it would take at the legal speed would be one hour and two minutes.
At nearly 300 kilometers per hour, the YouTuber takes only 20 minutes to cover this distance on a sunny day. Not only is the excessive speed dangerous, but also the way he changes lanes, being on the verge of crashing into cars and trucks on more than one occasion.
His half a million views in just a few days will come at a high cost. Initially, it was all fame, until the video recorded in October reached the police, who intensively searched for him, until they found him. Now he is under arrest.
Video: Reproduction Instagram @CyzMgWruWET